Yr 12 UCAS Discovery Day 2023
We had many students attend the UCAS Discovery Day at Tottenham Stadium in 2022, this year we decided to take all of our Year 12 students and make a day of it.
On 28th March 2023, our Year 12 cohort travelled by train to the ExCel Centre in London for the UCAS Discovery Day.
Here, they were able to engage with over 100 universities, enquire about courses, different options and pathways, speak with their exhibition staff and take away knowledge and prospectuses of hundreds of experts all under one roof.
There was apprenticeship providers and employers in attendance, from Dyson, The Armed Forces, the RAF and The Association of Accounting Technicians.
Students were able to get the latest advice and information on different career choices.
It was lovely to see our students beaming with excitement about their futures and hearing that they had a lovely day.
"Going to the UCAS Discovery Day was a great way to see the opportunities available for us after we leave school. It definitely opened my eyes as to the grades I need to achieve for entry requirements" Lilly S Year 12
"The UCAS Discovery Day was a brilliant opportunity to open my eyes to uni's I would not have considered or discovered for my desired subjects of Law and Music. It also helped me realise the grades I require giving me a new drive to achieve the best of my ability" Tobias R Year 12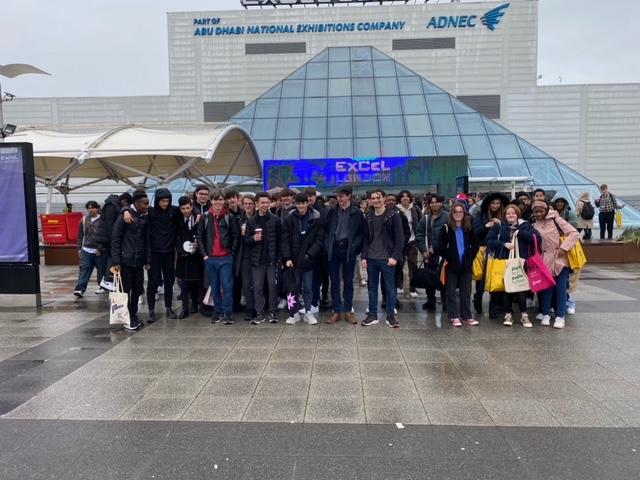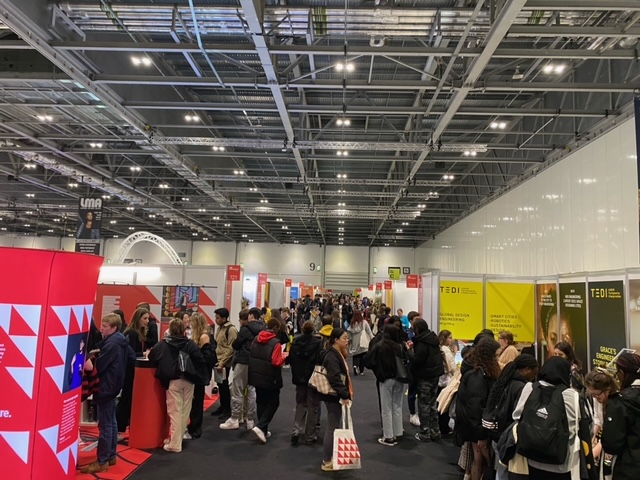 March 2023 UCAS Discovery Day, ExCel Centre London
Encounters with Employers and Employees
Encounters with Further and Higher Education