School Meals
St Mary's operates a cashless system in the canteen. To purchase food students must have money added to their account via the website www.ParentPay.com.
The Cashless system is the most secure way of ensuring students spend money on food and drink bought in the canteen (no 'lost' or 'stolen' money, or money spent in Tesco before school). Students purchase their food using their thumbprint to link to their account. This system is provided by Civica and is highly secure and meets all legislation relating to data protection.
The Cashless system also allows us to provide 'Free School Meals' to those who are entitled without the stigma of carrying a separate card (if you want to know if your child qualifies for free school meals please click on this link [link to PP page].
In line with Catholic tradition, we keep Fridays 'meat-free' while retaining a wide variety of options to eat. This helps us to honour the request of the Catholic Church in England and Wales to abstain from meat on Fridays as an act of penance in honour of the suffering of our Lord Jesus on Good Friday.
St Mary's Catholic School have retained our 5* rating since November 2017. Fabulous healthy food served with the occasional treats such as bacon rolls at break time!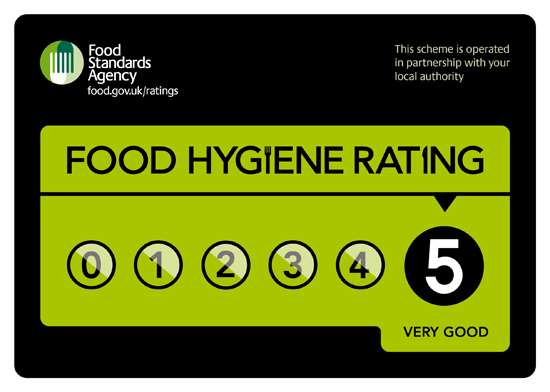 All our meals are nutritionally balanced and meet government guidelines.
Sample Menu
Here's a sample menu from our Aspens Refectory: