Gatsby Benchmarks
The Careers Department is extremely proud that it has achieved all eight of the Gatsby Benchmarks.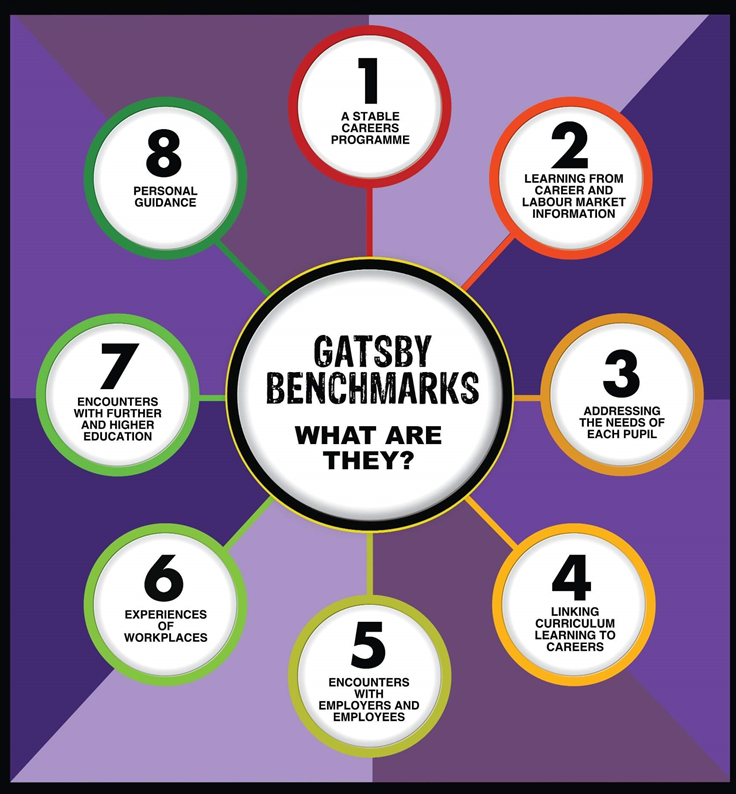 The benchmarks are a framework for good career guidance developed to support schools in providing students with the best possible careers education, information, advice, and guidance. To view the certificate click here.
We are signed up to The Careers and Enterprise Company programme. This is a free provision managed locally by Hertfordshire Local Enterprise Partnership to support us to achieve all right Gatsby Benchmarks (a target set by the department for Education in their Careers Strategy Dec 2017).