Form J
St Joseph
19th March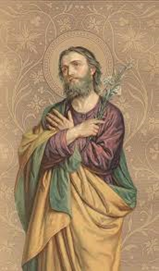 Joseph was the husband of Mary and foster father of Jesus. When Mary became pregnant, in the Bible it records that behaviour showed him to be an 'honourable man' when he chose to believe Mary. Many people in that position would have disowned Mary, but Joseph stood by her. He chose to protect and watch over her and Jesus all the days of Joseph's life. It couldn't have been easy marrying a woman conceived without sin, and bringing up the Son of God.
Joseph was an ordinary man, a carpenter, with an extraordinary calling. He too said yes to God's will for his life, much like Mary and was loyal and committed to his family till the day he died.
St Joseph inspires us to be people that are loyal, compassionate and strive to uphold our own integrity and the integrity of others around us.
Kindness, Contentment, Loyalty, Compassion and Integrity