Enrichment Week 2023
Enrichment Week 2023 was a great success. Our Year 12 students had an action-packed week full of speakers, UCAS sessions, a university taster trip, team building activities and our very first Outside Inside Day. All events and activities in this Enrichment Week was aimed at getting our Year 12 students ready for life beyond St Mary's. Students began their search for university courses and universities that appealed to them and really began thinking about their career choices.
Here is the plan of our week:
Monday
The week started off with an assembly with the heading 'Welcome to Year 13'. Students then went into their form groups to carry out a Work Experience Reflection task.
We then had an exciting day with the British Army who lead team building exercises in small groups, followed by a Careers in the Army talk.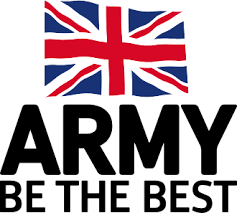 Tuesday
First thing in the morning our students had an assembly with the National Citizenship Service followed by a talk from the University of Hertfordshire about 'What Course, What Uni'.
Students then welcomed one of our Alumni students in who spoke about life in University, what to expect, how to prepare and gave some really encouraging advice.
Our future medical students got the opportunity to speak with another Alumni student of ours who is currently studying Medicine in her second year at the University of Bristol.
Students were then split into Form Groups to begin planning their Personal Statements and commence the search for university courses they like via their Unifrog Accounts.
We finished the day with an online lecture from the University of Bath on 'Will AI Take my Job?'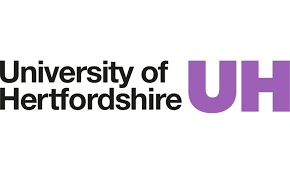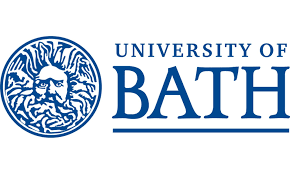 Wednesday
Students began the day with an assembly about the benefits of LinkedIn from Rob Nettleton, specialist in recruitment. Students were then split into groups to build their own LinkedIn profiles.
We then welcomed the University of East Anglia who delivered two talks, the first talk was advice on how to write a Personal Statement from a university's perspective, the second was a talk on Student Finance.
We finished the day with a talk on the different careers available within the Construction Industry and welcomed Elaine Kendall in from Kori Construction to meet and speak with the students.

Thursday
We visited St Mary's University in Twickenham. Students enjoyed tours around the campus followed by two taster lectures; criminology and sports science. The trip to St Mary's University gave our students a real taste of university life and what lectures would be like.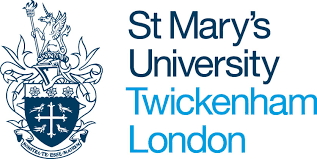 Friday
On Friday we held our very first Outside Inside Day, a day designed to enable our students to experience and explore their subject areas in the context of the wider world and not just through the eyes of exam specifications. It was a day our students could plan for themselves, to do something that would further their career and make them stand out on their CV's and UCAS Applications.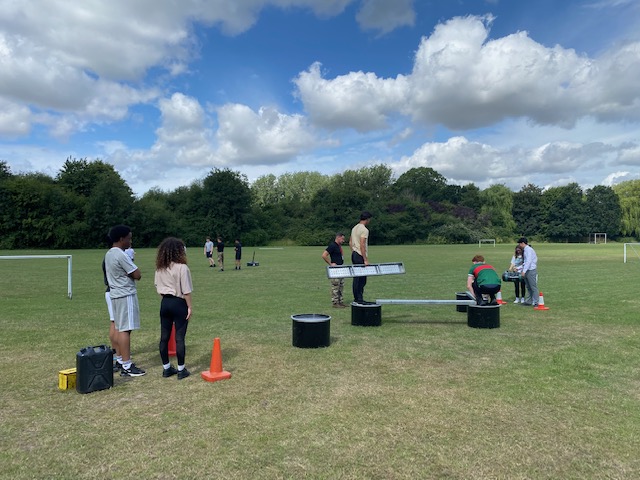 Students participating in the Army Team Building Day.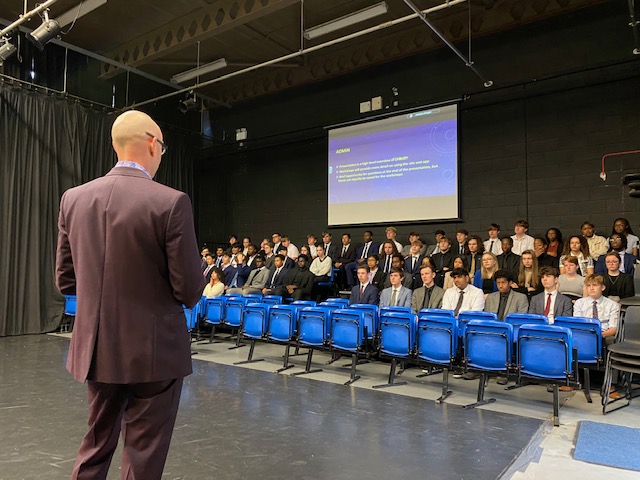 Rob Nettleton and our Year 12 Students in their LinkedIn Workshop.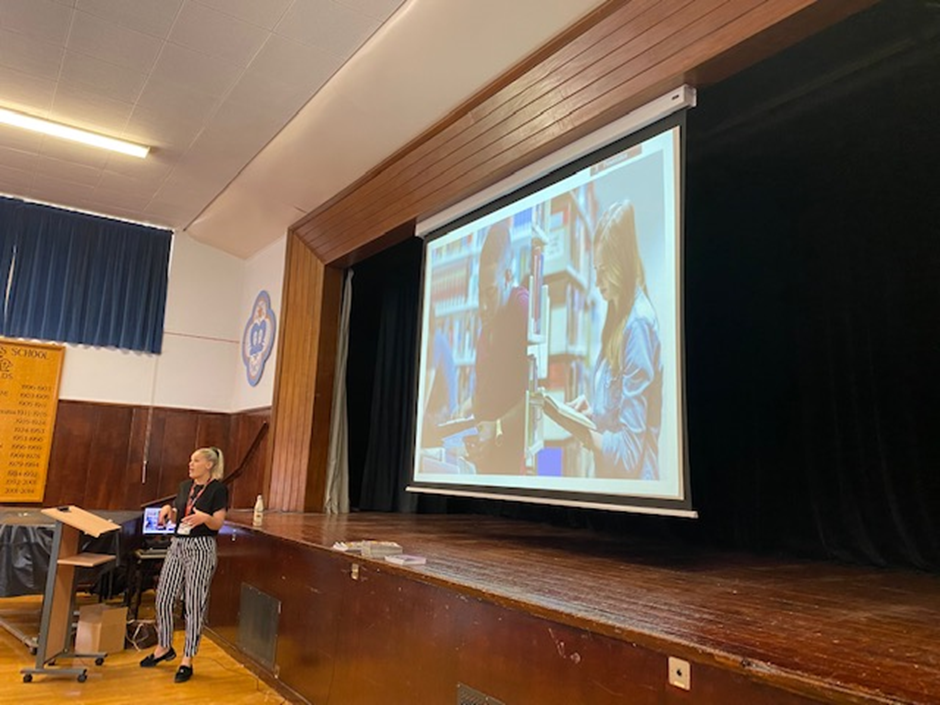 University of Hertfordshire delivering their talk to our Year 12 students.
Year 12 Enrichment Week 2023
Gatsby Benchmark 5 Encounters with Employers and Employees
Gatsby Benchmark 7 Encounters with Further and Higher Education