Catholic Life of the School
At St. Mary's, we believe in forming the full person, both in education and in well-being and faith. In school we provide times in which students can partake in a time of reflection and faith-building, in forms of liturgy, retreat, daily prayer opportunities and much more.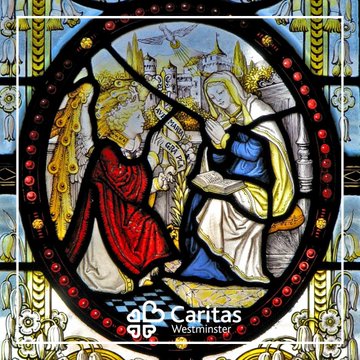 Community worship is at the heart of our religious life, so in unity we can remember we are here to walk this life together in faith, hope and love while we are a student or staff member at St Mary's.
We strive to involve as many members of the school in the liturgies to encourage the liturgies to be a community effort predominantly student lead, and guided by staff. Students are encouraged to use their gifts and talents to help the whole community of St. Mary's to access liturgy through different media e.g. music, dance, art, drama, ICT and so on – we all learn and reflect in a variety of ways and so see the need to experience liturgy presented to us in different ways.
As a Catholic school we have a responsibility not only to teach students about the Catholic Faith, but to give them opportunities to experience the Catholic Faith which we do though celebrating Mass on Holy Days of Obligation, to marking important events in the life of the school and participating in liturgies which celebrate important events in the Church Calendar. Some examples of this include Advent Services, Ash Wednesday Services, Penitential Services, Holy Week Liturgies, Form Masses, Form Prayer Time, attending retreats and Pilgrimage. These acts of worship help to promote the school's Catholic identity and bring us together as a faith community.
We have a beautiful chapel, which is used weekly for form mass. It is used a place of reflection during liturgical seasons, setting up prayers stations to help us engage in the season in different ways. Liturgy is an important part of our outreach. Parents and family members are invited to Form Masses/Eucharistic Services and we have had great pleasure in welcoming them when they join us to celebrate Mass in the Chapel. In addition to this, the annual Advent Service which the school holds in St. Joseph's and English Martyrs Parish Church helps to strengthen ties between Parish and school alongside joining the parish for their daily masses throughout the year.
Throughout the students time at St Mary's we encourage them to continue to serve their local church and this community in leadership by partaking in optional Sixth form Eucharistic Minister training, and also Ks4 students teaching younger pupils how to altar serve for St Mary's community masses.
As you may be aware from our Winter Magazine, we received a routine 48-hour notice inspection just before Christmas, and hosted four inspectors for two days on 6th & 7th of December 2017. The inspection was undertaken by the Diocese of Westminster under Section 48 of the Education act 2005.   We know we have a vibrant Catholic life here at St Mary's and this has been reflected in the "Outstanding Inspection report".
St. Mary's has been judged as Outstanding in all 11 categories.
"The school has a rich and vibrant Catholic life which supports pupils academically, socially and spiritually. Pupils enjoy coming to school and are very proud to be a part of the community."
"('our very strong sense of service and mission'…) colours all management decisions and policy making. As a result, the school has a very strong Catholic ethos with deep foundations". 
Thanks to all staff, pupils, parents, parish priests, SMA, FOSM & all in our wider community.  Please continue to pray for St Mary's, our students and the staff. As always we will continue to pray for you all.
On behalf of the Chaplaincy department